---
Welcome to Vietnam Veterans of America, California State Council Home Page.
Vietnam Veterans of America (VVA) is the only national Vietnam veterans organization congressionally chartered and exclusively dedicated to Vietnam-era veterans and their families.
VVA's founding principle is "Never again will one generation of veterans abandon another."
Who We Are - Click Here
---

May 2013 CSC Meeting, Fresno, CA
April 2014 Full Council Meeting Information
Zephyr Spring 2014 - Click Here
What's New On VVA.org - Click Here (updated 04/18/14)
Dennis "Doc" Croucher, CSC 1st VP, Passes
Vernon Valenzuela, Past CA State Council President, Passes
---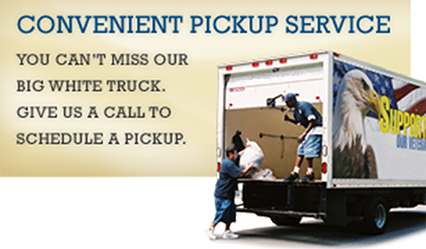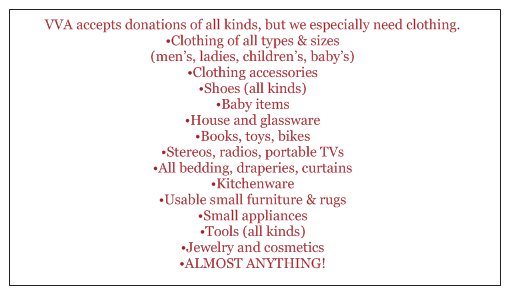 click on graphic or go http://www.vvadonations.org
Help Fund VVA & CA State Council Programs, Such As Veteran Service Officer Program, etc.
and Local Chapters Receive Funds From Pickups In Their Area (make sure you schedule a pick up in their area).
---
Household Goods Donations


Click on truck

California Veterans Benefit Fund

Thanks to Dana and the NYSC for the content (left). CSC is working on one for CA, with contact info here, but the rest is good to know for now.

Very important, please look, or Download here.
Click on the above logos to go to the content or site
---
---
This Web site and its contents are published by the California State Council, and does not necessarily represent the views of VVA, Inc., the California State Council or members of VVA, Inc.
---
Permission will be granted for reprinting of literature contained within this Web Site upon request and by written notice containing title of article(s), author(s) and previous publication (if any.) You shall include the name and nature of your publication and organization.
See related article on Multimedia Law
---
1995 - 2014 ©
Vietnam Veterans of America
California State Council
P. O. Box 3007
Riverside, CA 92519-3007
Last updated:
Friday, April 18, 2014